our top dreamy Italian villas to call your own
Dreamy Mediterranean wedding and honeymoon destinations with The Thinking Traveller
If a wedding and honeymoon in a gorgeous sun-speckled Mediterranean location sounds like your dream wedding, then The Thinking Traveller's villas are for you. From beachfront villas to your very own castle, you're sure to be delighted with whichever The Thinking Traveller property you choose for your special day. So, come with us as we explore the stunning villas of The Thinking Traveller, which are perfect to host your wedding or honeymoon – perhaps even both! Read on for a selection to help get the wedding planning started.
Where: Santa Venerina, Sicily
The wedding party plus a few more could quite happily stay at Rocca delle Tre Contrade – this gorgeous property can accommodate 24 people! Sitting atop its own hill with panoramic 360-degree views, take in the Ionian Sea and the lava peak of Mount Etna. This former aristocratic estate boasts extensive grounds featuring lemon groves, a fruit orchard and vegetable gardens – you'll be spoiled for choice when picking where to say your vows. With a spectacular 25 metre infinity pool suspended over the lemon groves, you could even hold your wedding by the pool. Inside, stunning interiors blend authentic antique pieces, reclaimed furniture and original features which hint at Rocca's mid-19th century noble origins. You don't even have to leave the villa to start the honeymoon – in fact, with the sea view bedrooms, this is a wedding and honeymoon location you'll never want to leave.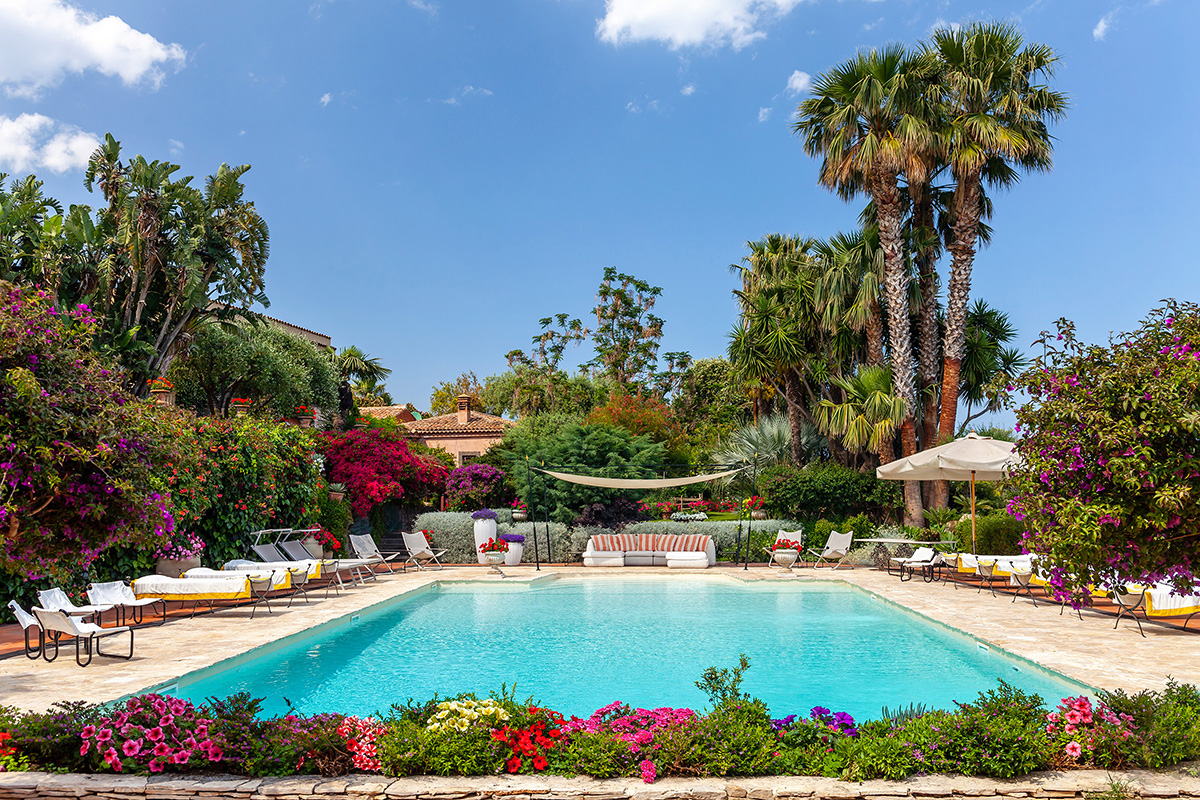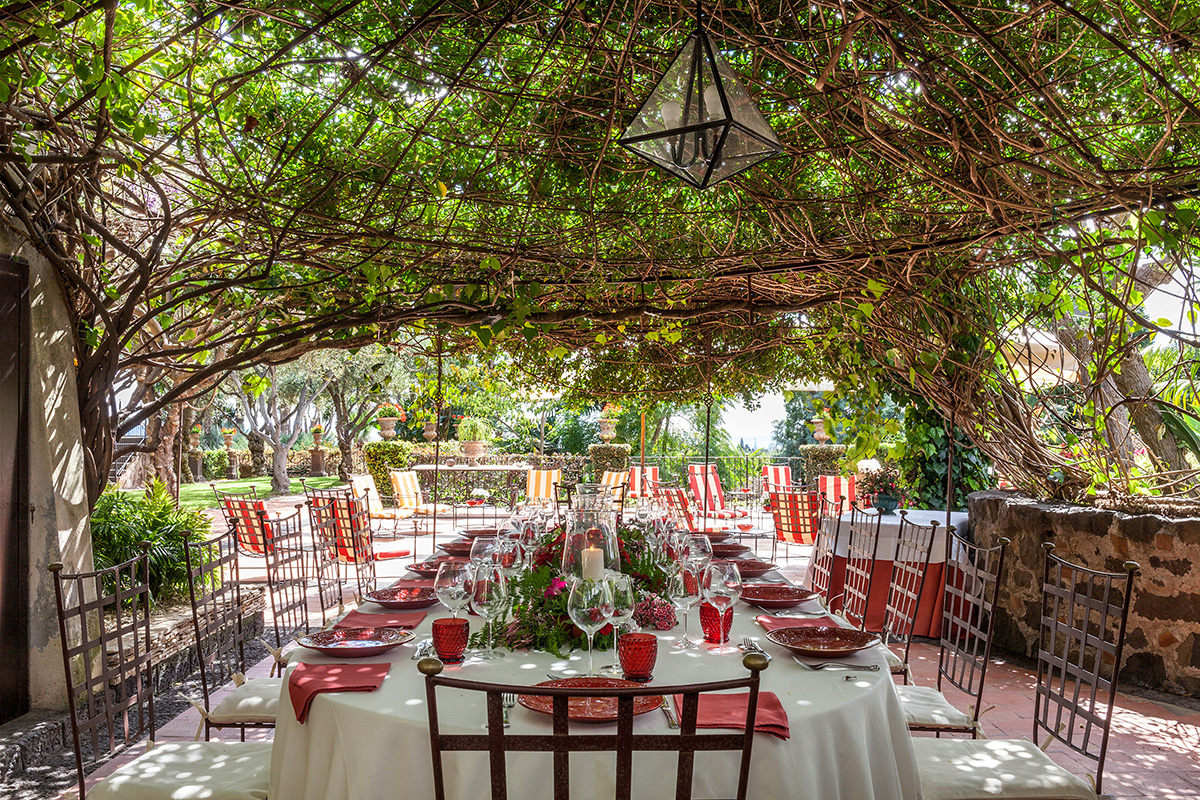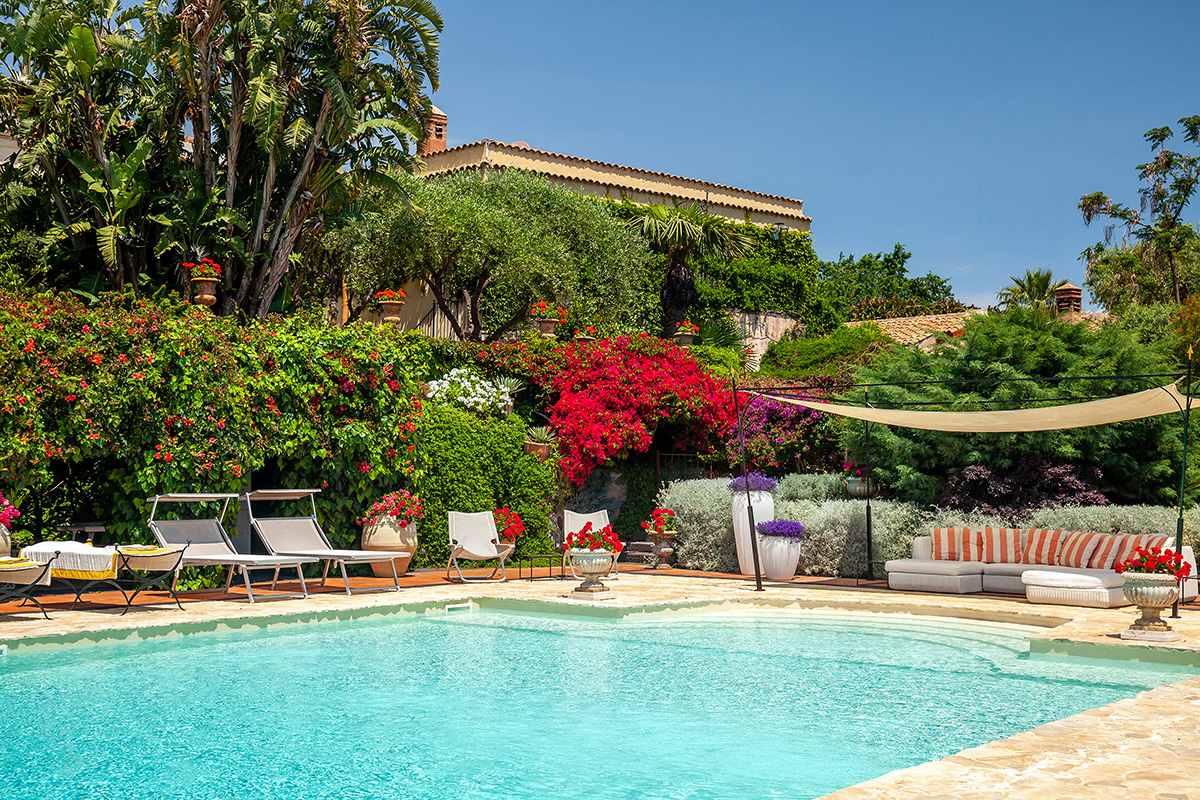 If a garden wedding is something you've dreamed of, then look no further than Don Arcangelo all'Olmo, where your eyes will be drawn to the villa's glorious gardens as soon as you arrive. Extending around the property for nearly two acres, stroll along the terracotta paths that weave through the gardens to find the perfect spot to say your vows. The luxurious accommodation at Don Arcangelo all'Olmo is spread across two villas: Il Casale and Casa all'Olmo. Il Casale's bedrooms are spread over two wings, with many boasting sea views, as do the smaller Casa all'Olmo's rooms. With the ability to host up to 24 people, and meals prepared by the villa's staff, Don Arcangelo all'Olmo is the perfect place to hold a wedding to remember.
Where: Tricase, Puglia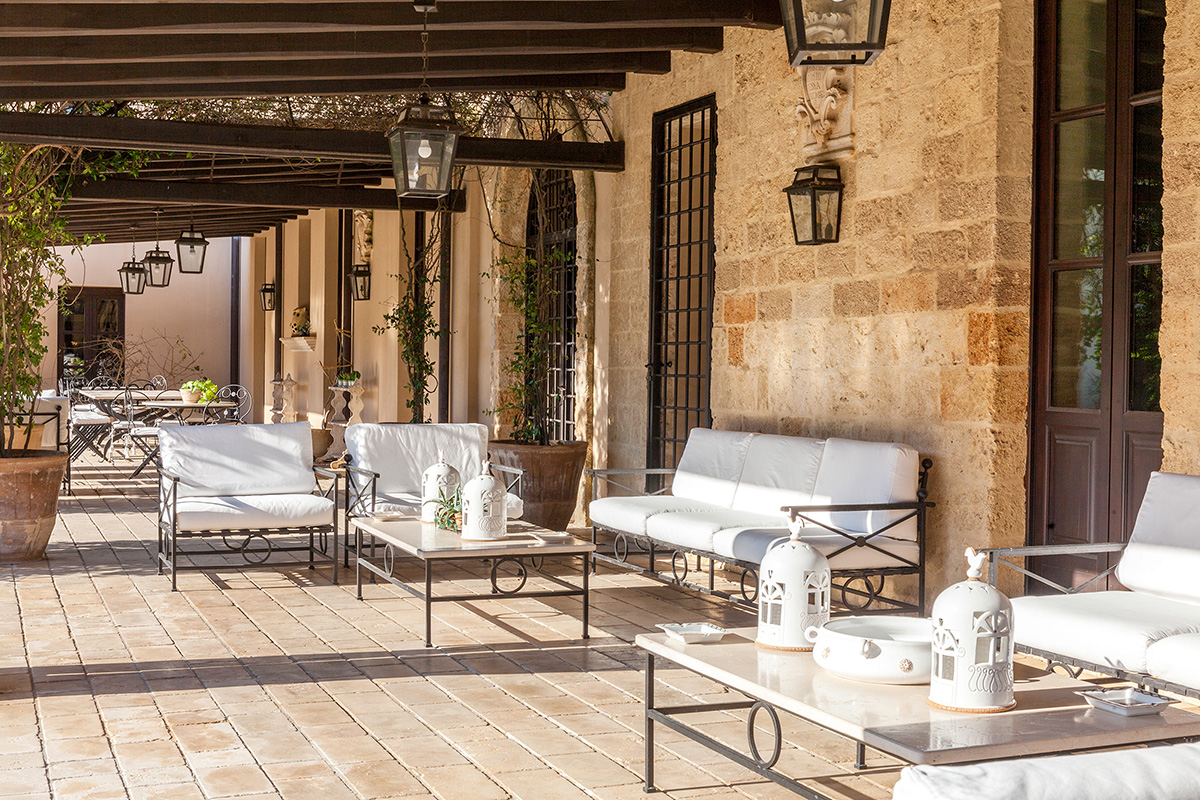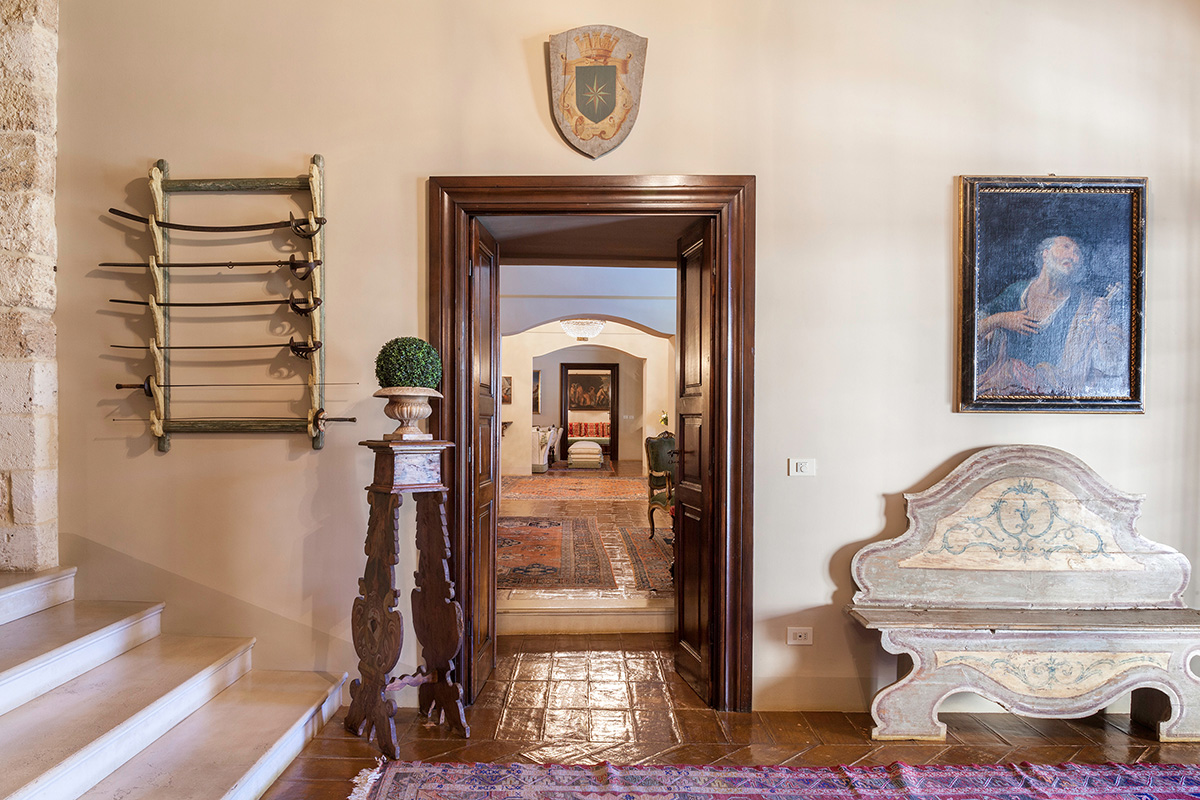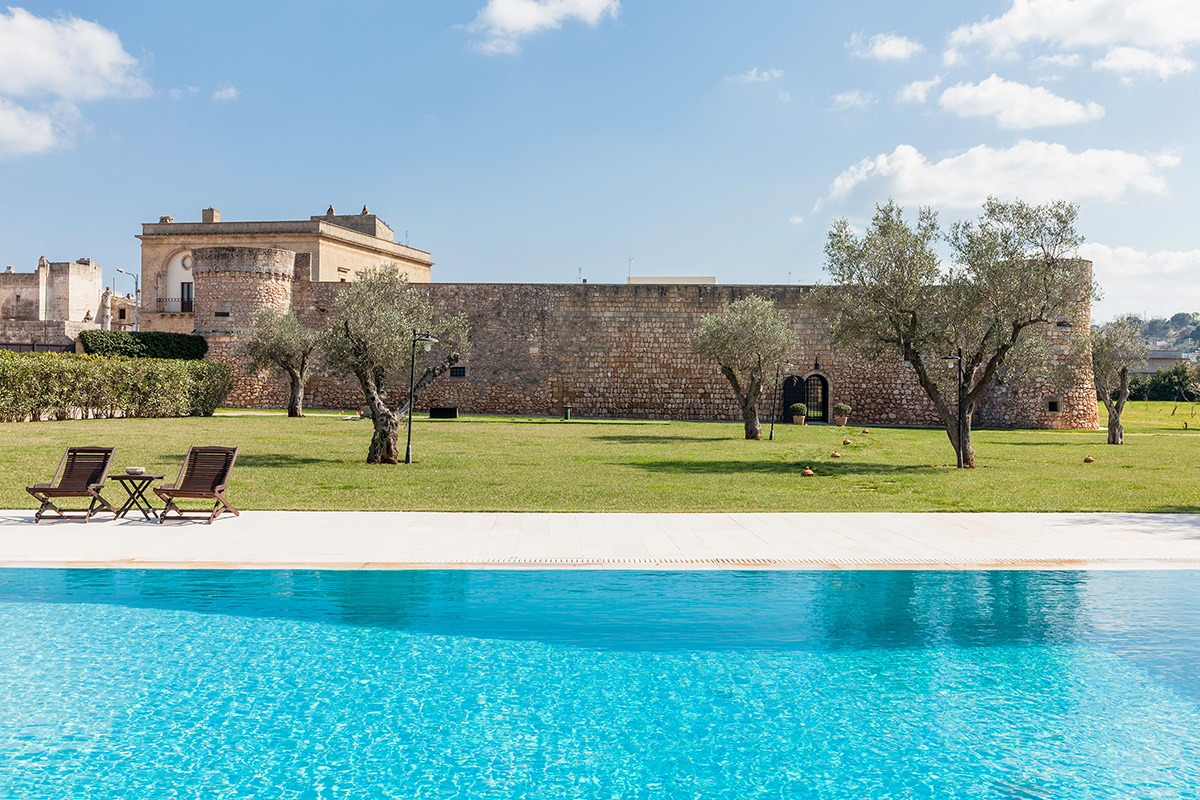 A wedding in a castle is something most can only dream of, but the 16th century Castello di Caprarica turns this dream into a reality. With its historical charm, take in an impressive hallway upon entrance into the villa before coming across a series of reception rooms, one of which is located in the oldest part of the castle which was once home to a chapel – perfect for hosting a wedding ceremony. Find a large courtyard garden outside, as well as an expanse of lawn featuring Mediterranean trees and a pool. Whether it's an indoor or outdoor wedding or a honeymoon, Castello di Caprarica is the villa of your dreams.
Recently restored, Villa Elia is surrounded by acres of gardens, including a fruit orchard – perfect for a wedding ceremony. Upon entering Villa Elia, you will find an impressive arch over the main entrance which leads to a vaulted living area. With the ability to host 17 guests, from the living room you will find numerous sitting rooms and bedrooms, before continuing up the original stone staircase to a large roof terrace which boasts 360-degree views of the surrounding countryside – there is no better place to sip an aperitif in celebration of your new marriage.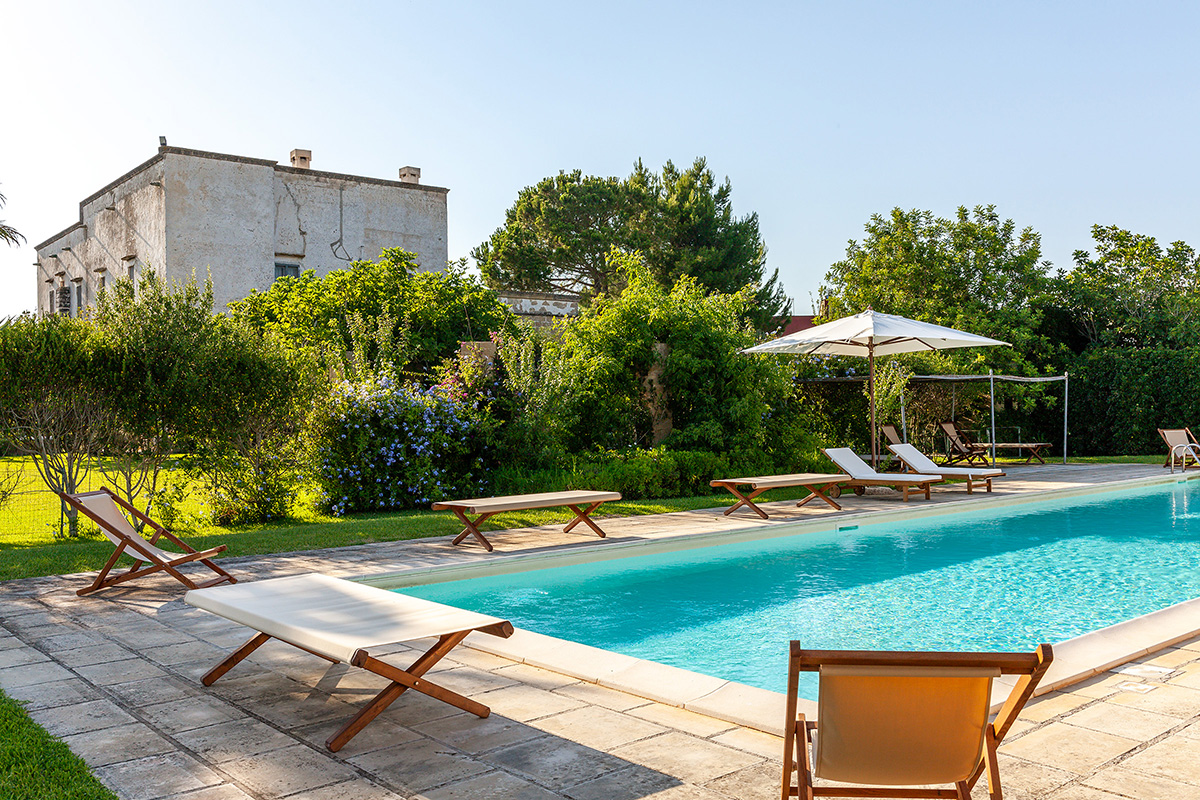 A beautifully restored stone cottage with panoramic views across to the azure sea beyond, inside Nido d'Estia you will find lofty vaulted ceilings, stone walls and polished concrete floors. The beautifully designed master suite is perfect for a honeymoon: a double door entrance leads to a walk-in rainfall shower for two and French doors which look out to the pool. The sea-facing grounds of Nido d'Estia are perfect for the couple in search of an al fresco honeymoon. You'll find a pergola shaded by white curtains, a superb pool and a swing chair hanging from a carob tree. Take in views of the surrounding farmland out to the shimmering sea as you relax with your loved one in Nido d'Estia's outdoor offerings.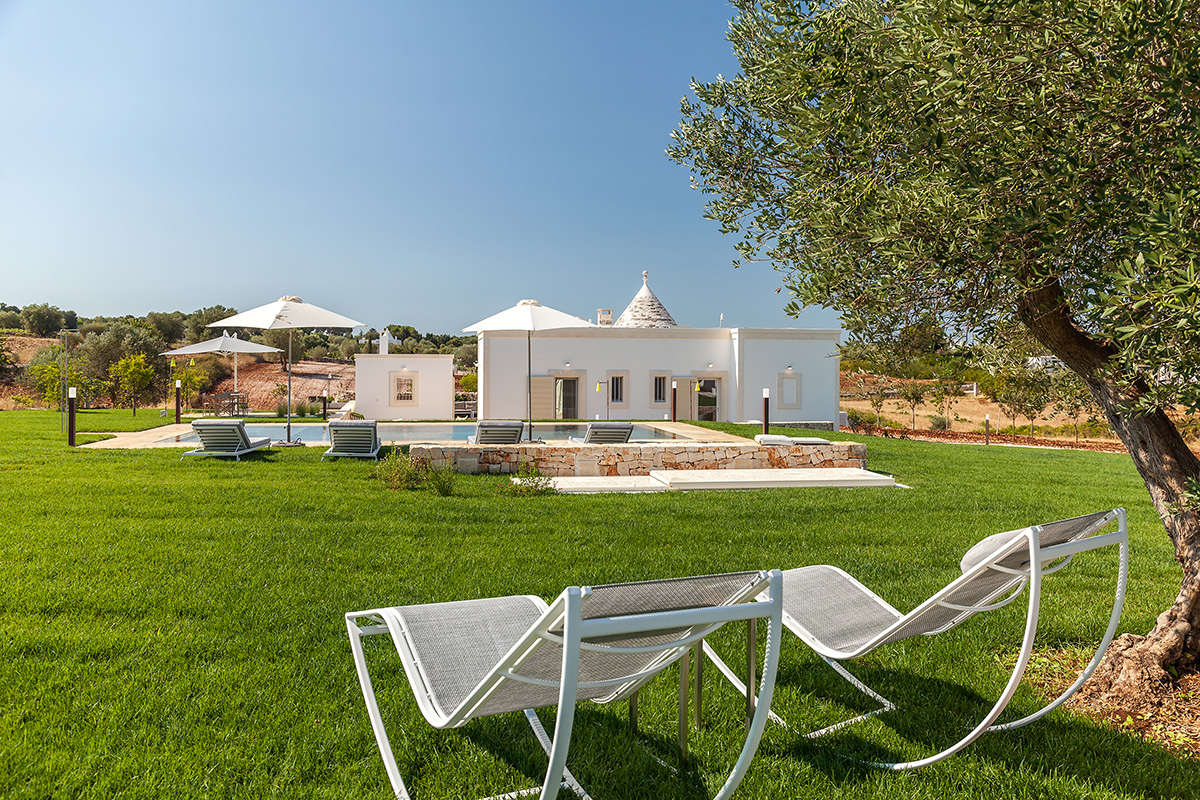 A chic, romantic escape with a gorgeous pool and spa set in rolling hills is what Fichimori offers for your honeymoon. For something a little different, accommodation is spread across a collection of interconnecting trulli, and you will be taken by the spa at Fichimori, which comprises of a Turkish bath and jacuzzi – perfect for romancing your new spouse on your honeymoon. The exterior of Fichimori is comprised of a number of alfresco areas, including two shaded dining areas, one of which overlooks the pool and gardens. Relax with your loved one on the sunloungers which surround the pool and soak up the Italian sunshine on your honeymoon. If it gets a little cooler at night, cuddle up by the fire pit which sits on the manicured lawns.